Maria Ebenezer is an ex-Model and a Serial Event Staffing Entrepreneur
She is the Founder of Emerald Green Ushering Services – Nigeria's premium event staffing agency for West Africa conferences and exhibitions, and Creator of The Event Staffing Roadmap and Portfolio Fix – online courses taken by African women that has helped them start and scale their own event staffing agencies.
Maria has trained over 1,400 young women from all across Nigeria and Cameroon to become professional event hostesses and hired over 100 hostesses in her agency.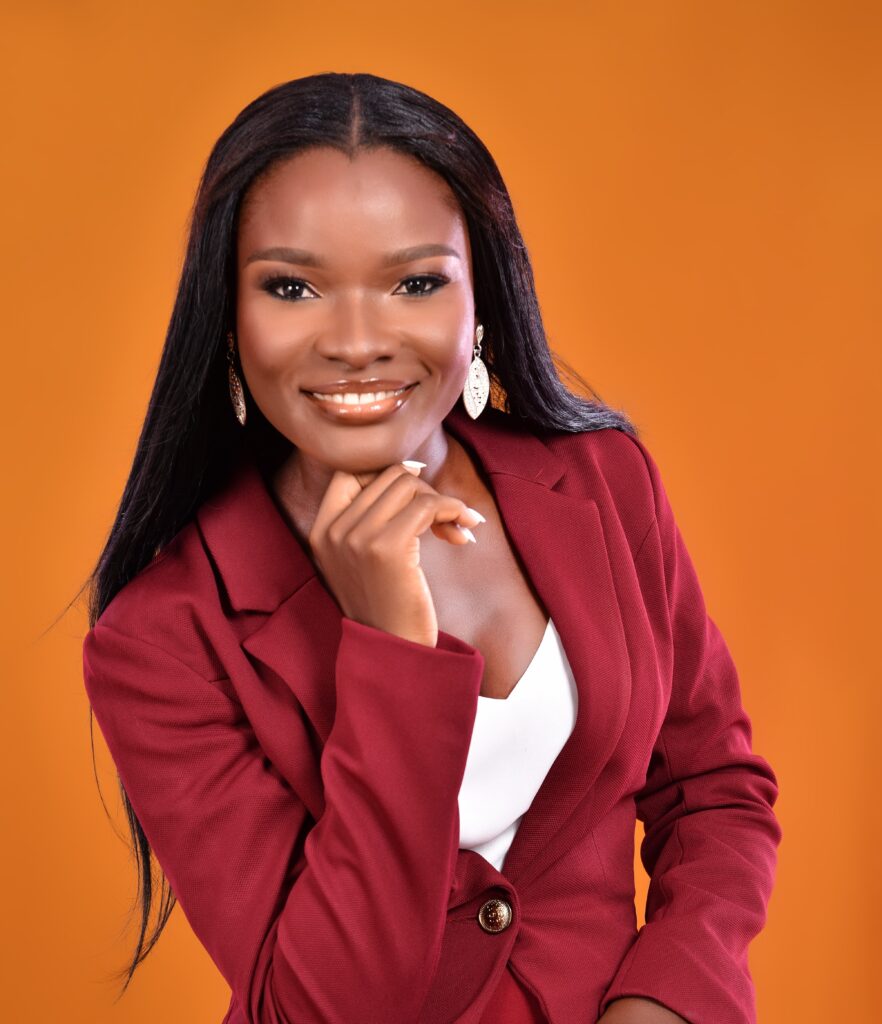 Maria is an Award-Winning Entrepreneur that has gained international media attention
Maria is a CREA Global Awards Honoree 2021, a Cherie Blair Mentee Alumna 2021 and Nigeria's 25 Under 25 Awards Nominee 2018.
She has been published on international media outlets, including Brainz Magazine, She Leads Africa and Africa Entrepreneurs Social Network (Apreneur) to mention a few.
Over the years, Maria has built a hyphenate career
With an educational background in Business Management & Entrepreneurship, Maria established Emerald Green Ushering Services in 2015, staffing international conferences and exhibitions in Nigeria for globally renowned organizations across 14 countries in Europe, America, Asia and Africa, including Global Trade Review (GTR), Global Real Estate Institute (GRI), International Data Corporation (IDC), TMT Finance, National Insurance Commission, to mention a few.

Beyond growing her businesses, Maria is passionate about ensuring that young women maximize income opportunities
In 2018, Maria established The Pro Event Hostess project which offers free training to young women across Nigeria on how to maximize ushering job opportunities in the event staffing industry, working as event hostesses.
To contact Maria for professional engagements, please click here.